Galbraith law offers a range of wills and estate planning services to help you manage your finances, property and personal affairs. We can help you create a will that meets your specific needs and provide advice on inheritance tax, trusts and powers of attorney.
Galbraith Law can give you the advice and assistance you need to plan your Will. We will review your situation, discuss your wishes, and recommend the best way to structure your Will. A Will must be properly drafted and signed in the correct manner. We make sure the clauses in your Will carry out your true wishes. Therefore, you can be confident that every Will signed at Galbraith Law is valid and legally binding. We can also advise on other testamentary documents such as Enduring Powers of Attorney and Personal Directive. If you have any questions about making a Will, please do not hesitate to contact our office to arrange an appointment. 
Estate Administration
The Administering Estates page of our website answers many common questions people have. Review this page to determine what is involved in administering an estate and get answers to questions such as dealing with debt or income tax.
Will Preparation
If you are thinking of preparing a will, our Wills page has answers to many frequently asked questions. There are also some answers to questions about estate planning and our professional staff will be happy to assist you with further estate planning issues.
Enduring Power of Attorney
For many people, the primary purpose of a Power of Attorney is to appoint someone to look after their financial affairs if they are incapable of doing so. A regular Power of Attorney is automatically null and void if you become infirm. It is now possible to prepare an Enduring Power of Attorney document that is still valid after incapacity. Enduring Powers of Attorney can be an essential tool for ensuring that your financial affairs are managed according to your wishes, even if you become incapacitated. If you consider appointing an Enduring Power of Attorney, it is essential to understand the difference between this type of document and a regular Power of Attorney. 
Learn about Enduring Power of Attorney and how this can be helpful to everyone if you are incapacitated and want to have someone look after your financial affairs without the necessity of a court application.
Personal Directive
A Personal Directive allows you to appoint an agent to make decisions about your personal status including your healthcare. This is the person the medical professionals will have to consult if you are unable to make your own personal care decisions.
Looking After the Affairs of Someone Who Is Incapacitated?
The AGTA page of our website deals with the situation that arises when you must look after the affairs of someone who is incapacitated. The Alberta Adult Guardianship and Trusteeship Act (AGTA) sets out the criteria and we can guide you through the process involved in obtaining an appointment so you can look after the affairs of a loved one.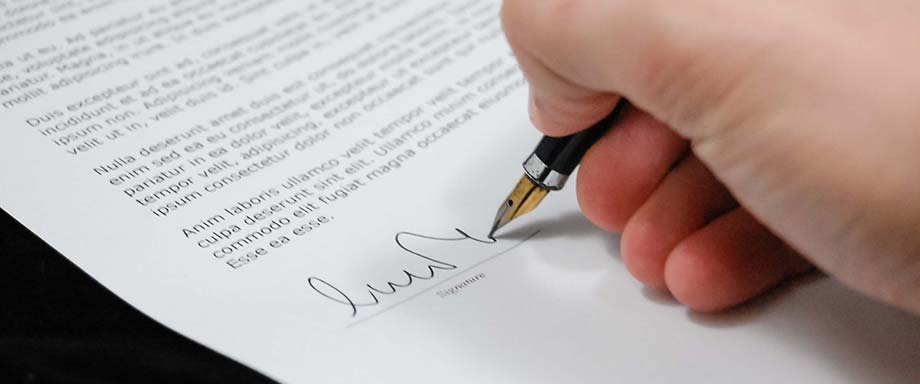 We're here to help!
Galbraith Law offers a range of wills and estate planning services.